Profile
Dr. Bhavesh S. Bhalala (P.T.)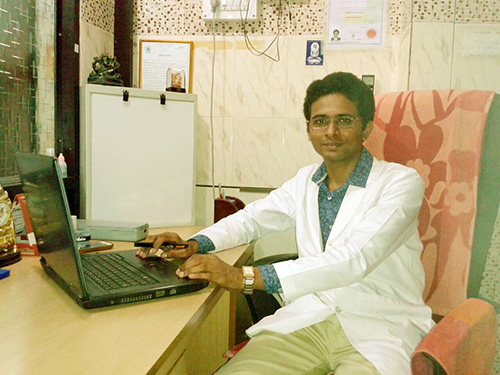 Dr. Bhavesh Bhalala (P.T.) is a registered Physiotherapist under the government of Maharashtra – MS-OTPT Council. He is also a Certified Manual Therapist.
Dr. Bhavesh has completed his Bachelor of Physiotherapy in 2008 and Master of Physiotherapy in Musculoskeletal and Sports (MPT-MSS) in 2012 from Rajiv Gandhi University of Health Sciences, Bangalore, Karnataka.
His research work includes on Shoulder joint and is specialized in Shoulder joint rehabilitation. His latest treatment techniques in practice includes Manual Therapy techniques, Taping – Kinesio Taping and Rigid Taping, Shoulder Joint rehabilitation, Hydrotherapy. During his practice he also attends courses and conferences to keep himself updated with latest treatment techniques and technologies.
Dr. Bhavesh has also been a resource person for Health Awareness Camps organised for Dentists and general community.
He loves travelling and music. In leisure time, Dr. Bhavesh loves to spend time with his family.

Dr. Aakruti Gaba (P.T.)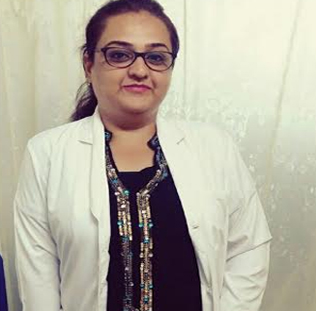 Dr. Aakruti Gaba is a registered Physiotherapist under the government of Maharashtra – MSOTPT Council.
She has completed her Bachelor in Physiotherapy from Tilak Maharashtra University, Maharashtra.
Her area of interest in Physiotherapy is Musculoskeletal Disorders. Apart from completing the Physiotherapy course Aakruti is a certified Kinesio taping therapist. She has also done specialized courses on Dry needling and CPCR (Cardio-Pulmonary-Cerebral Resuscitation).
Aakruti has assisted in a Physiotherapy Camp organised for Dentists of Vasai-Virar-Nallasopara (IDA-VVMC).
She had also voluntarily participated in medical team of Standard Chartered Mumbai Marathon, for on-field care.
She loves shopping and is an avid traveller. In her leisure time, she loves listening to music and reading books.
© copyright 2014, Mahaveer Physiotherapy Clinic. All Rights Reserved.