Business Vision
Mahaveer Physiotherapy Clinic is a well established practice. Here we strive to provide Top Services to our community and want to be a provider of high quality patient-focused health care that is readily accessible, cost effective and meets the needs of the communities we serve.
Our services are provided mainly on three basic principles:
Responsive healing environment of the clinic.
Effective patient communication.
Application of knowledge skillfully during assessment and treatment through latest treatment techniques and technologies.
We abide by the Laws of the region and the state government, required for our practice.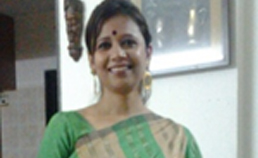 Satarupa Banerjee, Vasai Road (West), Maharashtra, India
"You have got me rid of the Spinal Surgery" I was told by a surgeon to undergo spinal operation for my back and left leg radiating pain problem. But your scientific approach and proper guidance in Physiotherapy and Hydrotherapy have got me rid of surgery. Today I can swim, I can ride my bike and able to do my daily activities. Thank you.
© copyright 2014, Mahaveer Physiotherapy Clinic. All Rights Reserved.
Website Designed & Maintained by