Do you have shoulder Pain?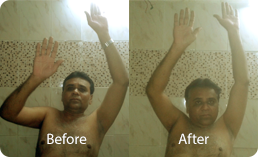 Atul Shah, Vasai Road (East), Maharashtra, India.
"Your recovery process is a priority from day one"
"This clinic has an excellent team of professionals. I have been a client for 2 weeks in my recovery from post-immobilization stiffness in my whole Right Upper Extremity following fracture of Scapula, dislocation of Shoulder and fracture of Clavicle. As a client you are made to feel like your recovery process is a priority from day one. The clinic's innovative new methods of treatment help you succeed in meeting your goals and expectations. If not for their dedication and willingness to explore new solutions, I would not have achieved the range of motion."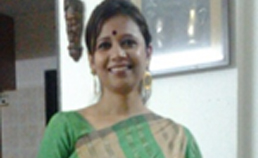 Satarupa Banerjee, Vasai Road (West), Maharashtra, India
"You have got me rid of the Spinal Surgery" I was told by a surgeon to undergo spinal operation for my back and left leg radiating pain problem. But your scientific approach and proper guidance in Physiotherapy and Hydrotherapy have got me rid of surgery. Today I can swim, I can ride my bike and able to do my daily activities. Thank you.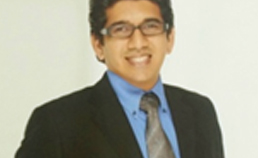 Javfhar Barik. Yishun. Singapore.
"Now I can run 15kms everyday" My sincere thanks for your guidance and treatment. I would have suffered more in back pain, if not for your treatment. I could not even bend down on my first visit. Now I'm running 15kms everyday. Once again Thank you doctor.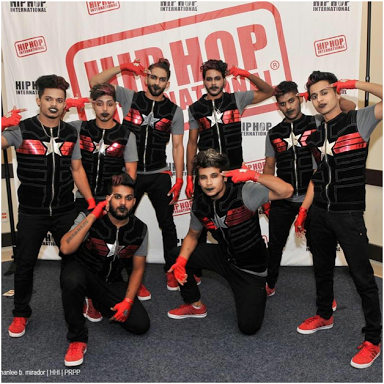 Shijin Ramesh, Vasai Road (West), Maharashtra, India
"your treatment has helped me get the Bronze medal for India in the World Hip Hop Championship 2015 - USA". My back had bothered me. The posture advice and prevention of injury exercises given to me had reduced the pain and allowed me to participate in the group event in the World Hip Hop Championship 2015, which ultimately helped get us a Bronze medal for India. I had followed the exercises suggested by you before every performance. Its far better than before now which has got me into confidence that I'll be able to continue my dancing.
© copyright 2019, Mahaveer Physiotherapy Clinic. All Rights Reserved.
Website Designed & Maintained by